2024 Season
2024 GALA — AN EVENING WITH ISABEL LEONARD
6:30PM, Monday, February 5, 2024
The Breakers Palm Beach
Save the date for an exclusive celebration of opera, elegance, and entertainment on Monday, February 5 at The Breakers Palm Beach. Enjoy an elegant dinner and experience the artistry of world-renowned tenor Piotr Beczała.
Palm Beach Opera's largest annual fundraising event, the gala showcases the foremost stars in opera in an intimate and exclusive recital in the area's most opulent venues. A highlight of the Palm Beach social calendar each year, the gala brings together opera lovers and community leaders to enjoy an evening of glamour, artistry, and a delectable dinner, while supporting the company's continued mission of bringing world-class opera to South Florida.
About Isabel Leonard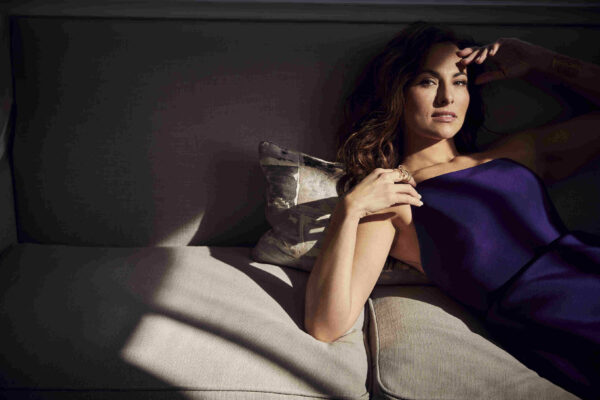 Hailed as "opera's most in-demand singer" by Town and Country, three-time Grammy Award-winner Isabel Leonard is praised as one of the most thrilling performers in opera and concert today. Since her Metropolitan Opera debut in 2007, she has been a fixture in "Met: Live in HD" international broadcasts as both frequent host and star performer, including memorable productions of Il barbiere di Siviglia, Le nozze di Figaro, Così fan tutte, Cendrillon, Marnie, and a Met Stars: Three Divas recital with Nadine Sierra and Ailyn Pérez.
Her 2023-24 season includes appearances in both Il barbiere di Siviglia and Don Giovanni at LA Opera, La Périchole at Washington National Opera, The Sound of Music at Houston Grand Opera, and La cenerentola at Bavarian State Opera, as well as a recital at Carnegie Hall with the Metropolitan Opera Orchestra Chamber Ensemble.
A winner of both the Richard Tucker Award and Beverly Sills Award, she regularly appears with major opera companies around the world, including Teatro alla Scala, Opéra National de Paris, Royal Opera House, Vienna State Opera, Salzburg Festival, Festival d'Aix-en-Provence, Glyndebourne Festival, Canadian Opera Company, San Francisco Opera, Lyric Opera of Chicago, and the Metropolitan Opera. Isabel Leonard made her Palm Beach Opera debut as Musetta in La bohème during the 2021 Festival.
"Her mezzo is a powerful instrument with an astonishing range, dusky and worldly"
– South Florida Classical Review
---
Gala Chairs
Paulette Koch
Judy Harpel
Diane Sculley
Gala Council
Carole H. & Stefano Acunto
Mr. & Mrs. Jeffrey H. Alderton
Mr. & Mrs. William Brown
Mr. & Mrs. Robert Desnick
Mr. & Mrs. Randell Doane
Mr. & Mrs. Paul Efron
Mr. Sanford Fisher
Mr. & Mrs. Robert Fromer
Mr. & Mrs. David Genser
Mr. & Mrs. Charles Gottesman
Mrs. Florence Kaufman
Judy & Jerry Kaufman
Mr. & Mrs. Sidney Kohl
Drs. Henry & Marsha Laufer
Ms. Frayda Lindemann
Mrs. Ari Rifkin
Mr. Marc S. Solomon
Mr. & Mrs. Martin Sosnoff
Mr. & Mrs. Dennis Williams
Benenson Young Artist & Bailey Apprentice Artist Underwriters
Dr. & Mrs. Robert Desnick
Platinum Sponsors
Mr. & Mrs. William Brown
Mr. & Mrs. Randell Doane
Drs. Henry & Marsha Laufer
Gold Sponsors
Carole H. & Stefano Acunto
Mr. & Mrs. Jeffrey H. Alderton
Mr. & Mrs. Paul Efron
Mr. Sanford Fisher
Mr. & Mrs. David Genser
Mr. & Mrs. Charles Gottesman
Ms. Frayda Lindemann
Mrs. Ari Rifkin
Mr. & Mrs. Martin Sosnoff
Mr. & Mrs. Dennis Williams
Pianist Underwriter
Judy & Jerry Kaufman
Décor Underwriters
Mr. & Mrs. Robert Fromer
Evening Music & Entertainment Underwriters
Mr. & Mrs. Charles Gottesman
Gala Keepsake Underwriter
Mr. Marc S. Solomon
Cocktail Reception Underwriters
Mr. & Mrs. Sidney Kohl
Diamond Recital Aria Underwriters
Judy & Jerry Kaufman
Fine Wine Underwriters
Mr. & Mrs. David Herwitz