David Stern
Chief Conductor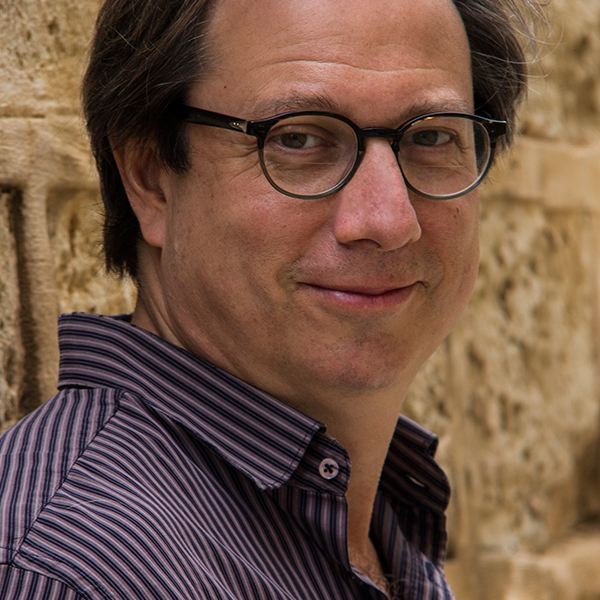 A native New Yorker, David Stern is a born communicator. As former music director of Israel Opera and founder/director of the Paris-based opera studio and period-instrument ensemble, Opera Fuoco, as well as incoming opera music director for the Crested Butte Music Festival in Colorado, he not only is a performer but a musical figurehead in each of these communities.
David Stern is also frequent guest with orchestras around the globe. This season's engagements include the Drottningholm Opera Festival, the Edmonton and Palm Beach Operas, the Vienna Symphony, the Hong Kong Philharmonic and the National Orchestra of Mexico. He was appointed music director of the Shanghai Baroque Festival, a new international festival premiering in December 2014.
Invitations as opera conductor have taken him to La Monnaie, Opéra de Lyon, the English National Opera, Marseille, Strasbourg and St. Gallen, where he was music director from 2008-2012. He has directed productions at the Lucerne and Gstaad Festivals and the Concertgebouw in Amsterdam. Among his collaborators have been directors Yoshi Oida and Stephane Braunschweig, David Alden and Jakob Peters-Messer.
In 2014, Stern and Opera Fuoco bring a newly commissioned opera, Cosi Fanciulli, to the Théâtre de St Quentin and the Théâtre des Champs-Élysées in Paris. With Israel Opera, he championed the contemporary work, The Child Dreams by composer Gil Shohat. It was featured at the in the Wiesbaden Festival in 2012. Stern is back at Palm Beach Opera, after a highly successful Macbeth in 2014.
Stern received his Bachelor of Arts from Yale and his Masters of Music from the Juilliard School.
Greg Ritchey
Associate Conductor & Chorus Master
During Greg's time at PBO, he has been Chorus Master for nineteen productions including Turandot, Don Giovanni, Thaïs, Fidelio, Otello, Pagliacci, Madama Butterfly, La Traviata, La Boheme, L'Italiana in Algeri, L'elisir d'Amore, Nabucco, Orfeo ed Euridice as well as Beethoven's Ninth Symphony and Verdi's Requiem.  He has also conducted the Family Performances of Carmen, Così fan tutte, The Barber of Seville, and The Daughter of the Regiment.
Mr. Ritchey also serves as Assistant Conductor at Opera Theater of Saint Louis where he recently conducted performances of  Mozart's Le Nozze di Figaro and Hans Krasa's Brundibar.  He was also Chorus Master for the European premiere of Peter Ash's The Golden Ticket at Wexford Festival Opera.  He was Principal Coach for the American premiere of Rudolf Schecter's Der Ferne Klang at the  Bard Music Festival and also at Dallas Opera's opening gala performance at the new Winspear Opera House  and for their production of Otello.  He previously held music staff positions at Central City Opera, Virginia Opera, Sarasota Opera and Kentucky Opera. As the Music Director of the Dallas Gilbert & Sullivan Company he conducted performances of The Yeomen of the Guard, Pirates of Penzance, The Gondeliers, and a gala performance Strauss's Die Fledermaus.  He has been guest conductor for Chamber Symphony of the Metrocrest, Southwest Opera Company, assistant conductor for El Paso Opera, conductor/coach for Des Moines Metro Opera and Opera North. His diverse conducting repertoire includes Dominick Argento's Postcard from Morocco, Bizet's Carmen, Mozart's Le Nozze di Figaro and Die Zauberflöte, and Ravel's L'enfant et les Sortileges.
Greg holds a BM degree from the University of North Texas and the MM degree from the Juilliard School of Music where he was the recipient of the William Petschek Scholarship.  He has been on faculty at University of North Texas, Texas Christian University, and Louisiana State University and was the 2009 honoree of the Opera Theatre of Saint Louis Charles MacKay Career Development Fund.
Timothy Cheung
Head Coach - Young Artist Program
Pianist Timothy Cheung  is a graduate of the Canadian Opera Company (COC) Ensemble Studio, where he served as music staff, intern coach, celesta player, and music director for school tour productions. He has worked as music staff at Houston Grand Opera and will return to the COC later this season.
Mr. Cheung was a two-time participant in the San Francisco Opera-affiliated Merola Opera program, where he was an apprentice coach and chorus master. He trained as a vocal pianist and répétiteur at Music Academy of the West, Canadian Operatic Arts Academy, Queen of Puddings Theatre Program and the Halifax Summer Opera Workshop.
Mr. Cheung holds a bachelor's degree in piano performance and a master's degree in collaborative piano from the University of Western Ontario. He was a coach and assistant conductor for the university's opera program and a winner of the university's concerto competition.
David Walker
Managing Director
David has experience managing successful fundraising, and assisting marketing, campaigns for arts organizations around the country such as the Glimmerglass Festival, Sarasota Opera, North Carolina Opera, Fort Worth Opera, and the Orlando Philharmonic Orchestra.
He regularly is a guest lecturer on the business of opera, and was invited to serve as a guest speaker at the 2012 Opera America Conference, the annual conference of administrative professionals from opera companies nationwide.
Prior to his arts administration career, Walker had an 18 year international singing career, performing with some of the most prestigious opera houses in the world including the Metropolitan Opera, the Lyric Opera of Chicago, and the Bayerische Staatsoper (Munich).
He holds a Bachelor of Arts in Industrial Engineering, a Master of Music in Vocal Performance, and a Master of Arts in Arts Administration and a Master of Business Administration, both with an Arts Administration focus.
Email David
561.833.7888 (main) | 561.835.7558 (direct)
Scott Guzielek
Director of Artistic Operations
Scott Guzielek is responsible for all aspects of artistic planning including the oversight and direction of the Young Artist Program. For seven seasons he was Artistic Administrator of Washington National Opera working directly with General Director Plácido Domingo. He was selected by Opera America to be part of the Leadership Intensive 2012. He has frequently judged the Metropolitan Opera National Council Auditions, along with the Stella Maris Competition, Opera Birmingham Opera Competition, Cooper-Bing Vocal Competition and as a judge for the National PTA Reflections Competition. He has presented masterclasses at The Plaza Theater, Dreyfoos School of the Arts, and the Miami Summer Music Festival. Originally from Johnstown, New York, he received a B.A. with honors in Vocal Performance from the State University of New York College at Geneseo in 2001 and a M.A. with distinction in Arts Management from American University in 2004. He was a baritone soloist at St. Thomas' Episcopal Church and was a singer, soloist, and board president of the Thomas Circle Singers in Washington, D.C.
Email Scott
561.833.7888 (main)   |   561.835.7553 (direct)
Jeff Bruckerhoff
Director of Production
Jeff Bruckerhoff  joins Palm Beach Opera bringing over two decades of production experience gathered from work with companies as far flung as Montevideo, Uruguay to Tokyo, Japan and nearly everywhere in between. Following an early career in theater consulting for Schuler and Shook in Chicago, recent work has been concentrated on lighting design for opera and ballet with companies including The Washington Ballet, San Francisco Opera, The Kennedy Center, Washington National Opera, Suzanne Farrell Ballet, and Tulsa Opera. Additionally Jeff has taught lighting at the University of Illinois and Northwestern's Cherub program, and worked as director of production and resident designer for Roosevelt University. Recently he has taken on the managing director role for The Vermont Opera Project – a new summer event based in central Vermont.
561.833.7888 (main)
Natalie Parker
Individual Giving Manager
In her role as Individual Giving Manager, Natalie oversees all annual fund and individual giving efforts.  Natalie has experience working on successful fundraising and marketing campaigns for many regional non-profit organizations including the Education Foundation of Palm Beach County, Alzheimer's Association (West Palm Beach), Boca Ballet Theatre, and the CJ Foundation for Children in Need (Boynton Beach).  She received her Bachelor of Science in Dance and Arts Administration from Butler University, and a Master's in Non-Profit Management from Florida Atlantic University.
Email Natalie
561.833.7888 (main) | 561.835.7554 (direct)
Rick Zullo
Marketing & PR Manager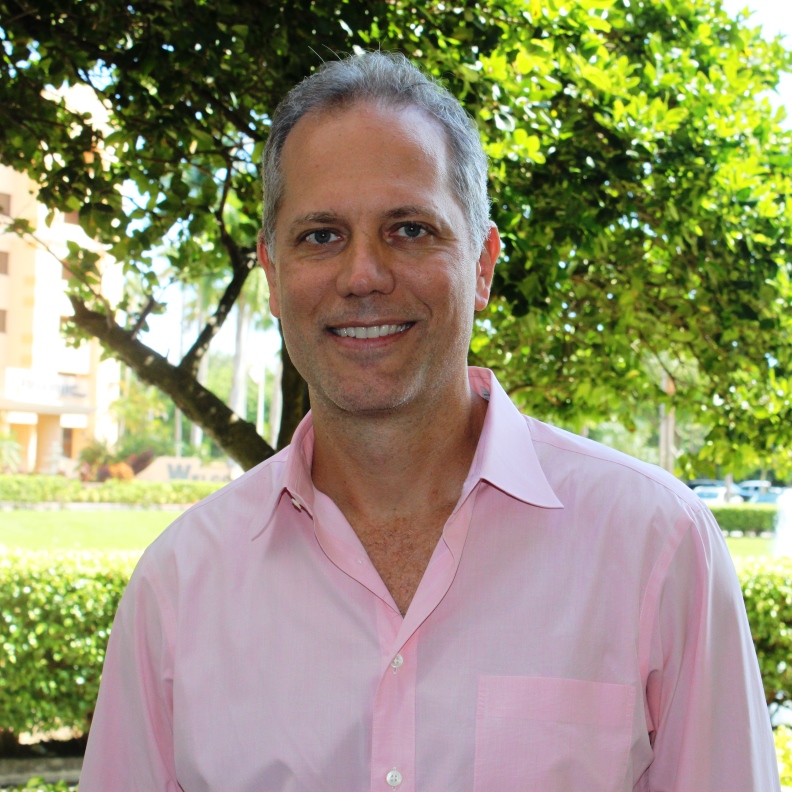 As the Marketing and PR Manager, Rick oversees all marketing, communication, and promotion efforts.  He has extensive experience in digital marketing, and has been a featured speaker, award-winning blogger, and celebrated travel writer.  Locally, he volunteers with the West Palm Beach Downtown Neighborhood Association, teaches classes on the topic of Web Marketing, and serves on the advisory committee at Keiser University.  He received his B.S. in Biology and Chemistry from Stetson University, and his Doctor of Dental Surgery from Loyola University of Chicago.
Email Rick
561.833.7888 (main) | 561.835.7550 (direct)
Dr. Jourdan Laine Howell
Education & Community Engagement Manager
Jourdan oversees existing education programs for learners of all ages and is responsible for the direction and development of future programs at Palm Beach Opera. Jourdan recently earned her Doctorate of Musical Arts from The University of North Carolina Greensboro (Dissertation: The Mini-Opera Concert: A Study of Short Works in the Opera Repertory and Their Viability in An Educational Forum). She is an advocate of new works and endeavors to highlight the achievements of living composers through her continued research. Prior to her position at PBO, Jourdan was an adjunct professor at West Texas A&M University School of Music and served as the Director of Education and Community Engagement for Amarillo Opera.
She has sung with San Antonio Opera, Amarillo Opera, Greensboro Opera, Lubbock Symphony Orchestra and AIMS Festival Orchestra and has performed leading roles in The Marriage of Figaro, Così fan tutte, Don Giovanni, La serva padrona, and Suor Angelica among others and premiered the role of Florinda in Seymour Barab's The God's Of Mischief.
Email Jourdan
561.833.7888 (main)   |   561.835.7566(direct)
Jennifer Isola
Audience Services Manager
Jennifer joined PBO in the beginning of fall in 2008 as our Box Office Systems Administrator and in 2014. Jennifer's responsibilities include database management, ticketing management and reporting, customer service, and ticketing sales. Jennifer has over 15 years experience in providing excellent customer service and management . In 2000 Jennifer worked as a contractor for FPL (Florida Power & Light) as a mapping system software analyst for repairs and plant placement. This software is currently used in all FPL utility vehicles to locate and repair outages. Jennifer relocated in 2003 to Naples, Florida and worked in the real estate field as an executive assistant to two successful broker/owners of Florida Home Realty. Along with assisting the brokers, Jennifer managed an office of 10 employees and assisted over 80 realtors in getting started in their new real estate ventures from ordering business cards, inputting listings, to disbursing commission checks. Jennifer relocated back to West Palm Beach in the Summer of 2008.
Email Jenna
561.833.7888 (main)   |   561.835.7556 (direct)
James Barbato
Artistic Coordinator
As Artistic Coordinator, James has a broad role in the artistic operations of the company, encompassing all aspects of contracts and visas, travel and housing, artist hospitality, payroll and expense reporting, and Chorus and Young Artist management. In addition to his responsibilities at Palm Beach Opera, he also spent this summer with Santa Fe Opera as Assistant Director of the Rehearsal Department.  Prior to his work in arts administration, he trained as a singer at the Eastman School of Music and Boston University Opera Institute, and performed as a young artist with Florida Grand Opera, Central City Opera, Tanglewood Music Center, and the Festival d'Aix-en-Provence, among other companies. Long interested in the business side of the industry, he also holds a degree in Economics, summa cum laude and Phi Beta Kappa, from the University of Rochester.
Kimberly Banta
Special Events & Grants Coordinator
In her role as the Special Events & Grants Coordinator, Kim provides administrative support to the entire Patron Engagement team, as well as coordinating Palm Beach Opera's volunteer program.  Born and raised in South Florida, Kim attended the University of Miami where she earned her Bachelor of Music degree in Music Business and Entertainment Industries. She is an accomplished oboist, and has had a lifelong love of the arts. Kim joined Palm Beach Opera after spending several years working in the legal field, and considers her association with the Palm Beach Opera as a privilege to promote and support the arts in her community.
Email Kim
561.833.7888 (main)   |   561.835.7557 (direct)
Christina Sheridan
Institutional Advancement Coordinator
Christina joined our Box Office in the Spring of 2009 after starting as a volunteer at Palm Beach Opera. After 7 years of providing our patrons with great customer service, Christina has moved on to work with our Development and Marketing teams. She assists with our gift stewardship process, marketing strategies, and creates all of our program books! During the season, she's even been known to join the casts on stage as a Supernumerary! As well as being a part of the Palm Beach Opera team, Christina has spent the past four summers working on staff at the Hawaii Performing Arts Festival. In her free time she enjoys Crossfit, theme parks, and spending time with her two spunky dachshunds.
Email Christina
561.833.7888 (main)   |   561.835.7575 (direct)
Ann Baskind
Guild & Patron Relations Liaison
Ann Baskind has been with Palm Beach Opera for 15 years. After starting as a Box Office Associate and becoming Box Office Manager, she is currently the Patron Relations Liaison working with donors and doing special events. Ann is also the Palm Beach Opera Guild Liaison. Born in New York City, she is a graduate of the University of Connecticut. Ann is the one of founders and treasurer of Ru4me Pet Rescue, a no-kill animal rescue group in Boynton Beach.
Email Ann
561.833.7888 (main)   |   561.835.7569 (direct)
Dennis Perry
Audience Services Associate
As an Audience Services Associate, Dennis assists with all box office and ticket sales initiatives. He has extensive customer service experience working with the Kravis Center for the Performing Arts, and performance experience with arts organizations such as the Newport Playhouse and Cabaret Theater and the Arlington Friends of the Drama. Previously, Dennis was a contract negotiator for the Naval Undersea Warfare Center, and received his B.A. in Political Science from the University of Massachusetts, and his Master's in International Relations from Schiller University, France.
Email Dennis
561.833.7888 (main)   |   561.835.7555 (direct)