PBO's Benenson Young Artists Featured Performances: A Night at the Opera with Atlantic Classical Orchestra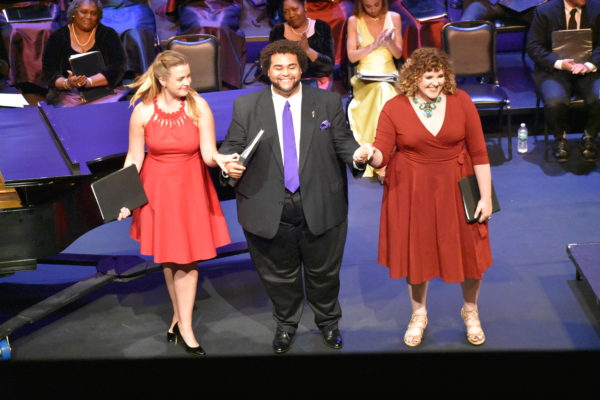 A collaboration with Palm Beach Opera's Benenson Young Artists and the Atlantic Classical Orchestra, performing a selection of your favorite opera overtures, arias, and ensembles from the great operatic masters.
Works by Mozart, Rossini, Donizetti, Mascagni, Bizet, Verdi, Puccini, and others. Celebrate Valentine's Day with the great love stories of opera.
WEDNESDAY, FEBRUARY 15, 2017 | 7:30PM | BUY TICKETS
Pre-concert lecture starts at 6:40 pm
Eissey Campus Theatre | Palm Beach Gardens
THURSDAY, FEBRUARY 16, 2017 | 7:30 PM | BUY TICKETS
Pre-concert lecture starts at 6:40 pm
Waxlax Center for the Performing Arts at St Edwards School | Vero Beach
FRIDAY, FEBRUARY 17, 2017 | 4:00 PM | BUY TICKETS
Pre-concert lecture starts at 3:10 pm
Lyric Theatre | Stuart
FRIDAY, FEBRUARY 17, 2017 | 8:00 PM | BUY TICKETS
Pre-concert lecture starts at 7:10 pm
Lyric Theatre | Stuart